Bridging the Gap Between Virtual Tours and Prospects Signing the Lease
by Caitlin Golden, on Jul 8, 2021 8:15:00 AM
It's no secret that the pandemic made virtual tours a must for properties, but it's also clear that virtual tours are here to stay. The challenge property managers face now is how to bridge that gap between a prospect viewing their virtual tour and making that decision to sign a lease.
Looking ahead, apartment managers need to shift their focus on what their potential tenants are looking for during the process. Virtual touring is a must but it's not enough to compete in the market. Your property still has to stand out. So how can you close the space between your virtual tours and signing a lease?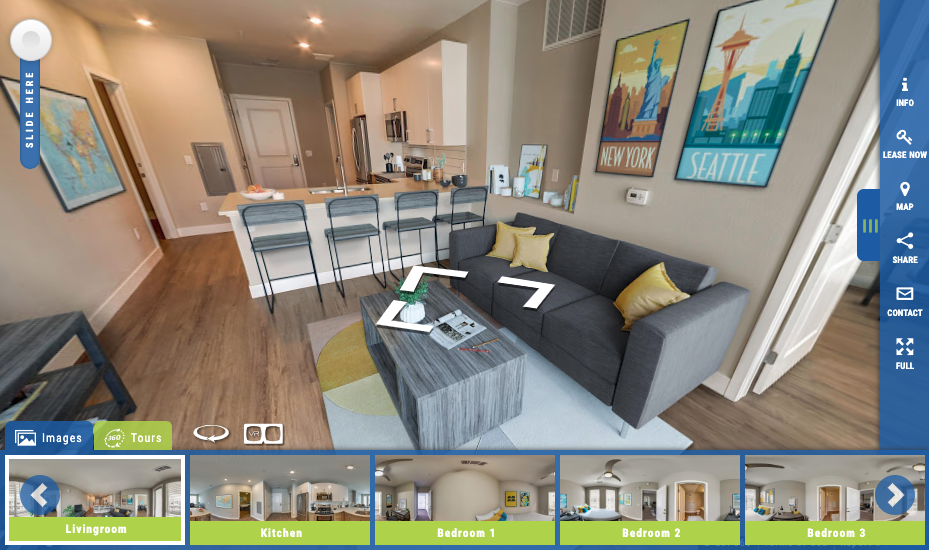 Drive More Prospects Into Your Virtual Tours
Virtual tours allow prospects to see your property on their own, but that is only one part of the journey property managers should be focusing on.
According to NMHC and Kingsley 38 percent of renters toured only one to two properties in their most recent search. This means that communities have just a few minutes to make their property create a good first impression. The website should be drawing potential tenants into the virtual tour.
Time, money and effort was spent on building the virtual tour the best it could be, but how are properties ensuring people are viewing those tours? Including things like high-quality photography and 3D floor plans on those tours can give prospects a better understanding of what it will be like to live in that community.
Panoskin, LCP360's very own virtual tour technology, can include all of that and more of your digital content in one area, so visitors on the website don't have to search around for everything.
Provide a 24-Hour Service
We live in a time where everyone wants instant gratification and to avoid waiting times. We expect instant services, quick responses and to be able to conduct business 24/7.
But if a property is still only running business between a typical 9-5 schedule, it may want to think about adjusting their availability for prospective tenants. More than 50 percent of appointments from websites that support self-scheduling come from outside of "normal" business hours.
If you aren't seeing a lot of appointments scheduled it could be because your website doesn't support self-scheduling or it's not easy to find. When you require people to work on your timeline rather than giving them the option of doing it when it's convenient for them, you run the risk of discouraging them from connecting with you.
Going along with the 24/7 concept, providing an AI chat or having a 24/7 contact center keeps your prospects from waiting to hear back from you. You can provide them with simple answers they may need right then and there while viewing your property, helping them make that final decision to lease with you.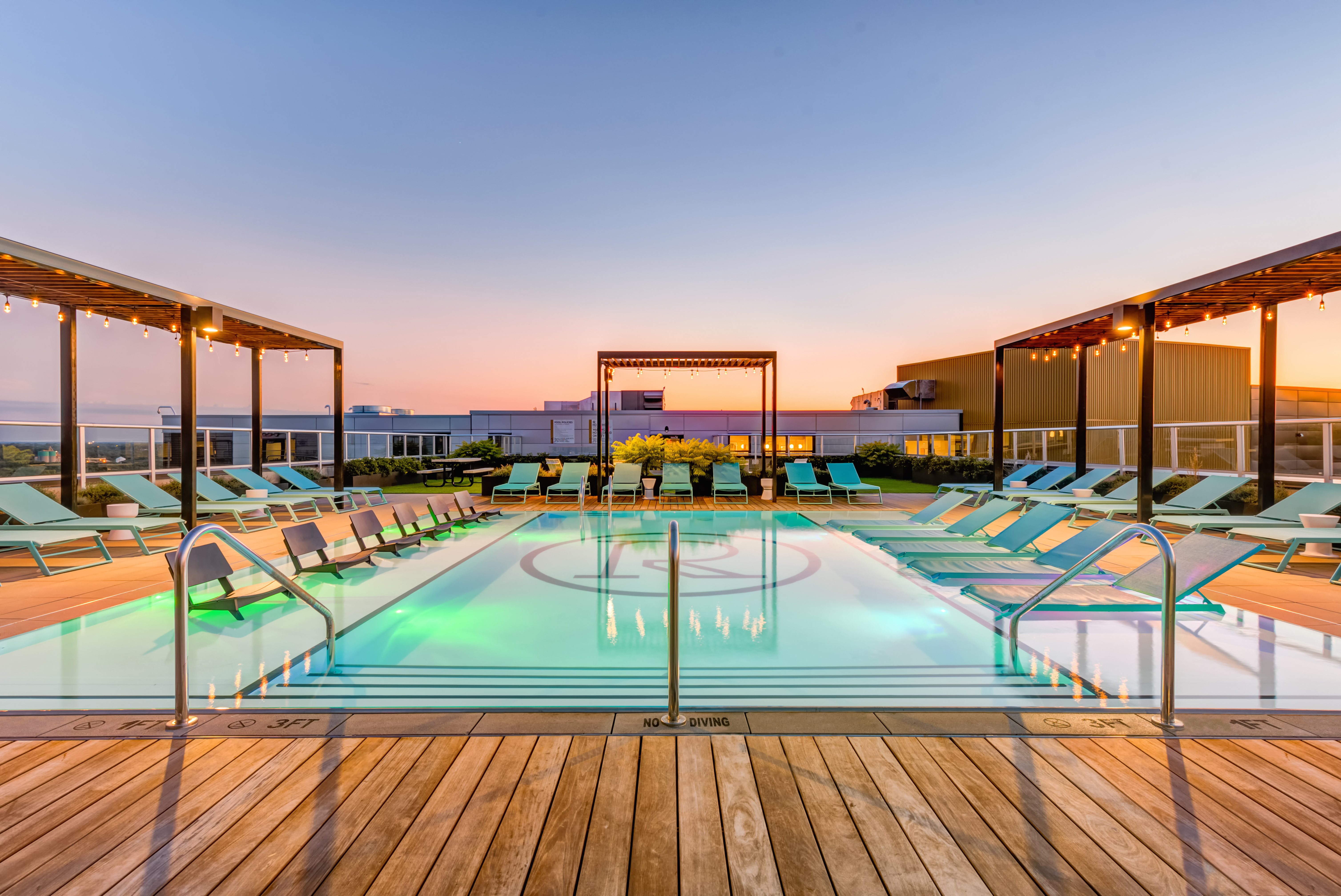 You Finished Your Virtual Tour. What's Next?
One of the most frustrating stages for potential tenants and property managers is the gap between viewing a virtual tour or going on a self-guided tour and then actually signing the lease.
When someone views your virtual tour and they decide they want to rent there and want a specific unit that they looked at, do you have a way they can do that online? Prospects and residents now prefer to conduct their business online and for some that means even signing a lease sight unseen.
Make it a simple and easy process for prospects to move from the tour to the application, including everything from screening, the deposit and renters insurance if they wish to conduct all of this online.
Always giving the option of meeting in person or seeing the community in person is important too. Giving options will help ensure that those who visit your website stay and complete the process.
If you're interested in our virtual tours and wanting to increase your visibility and engagement for your community contact our sales team for more information.
LCP360 is a National Digital Marketing company located in Chicago specializing in photography, virtual tours, 3D renderings, video animations, virtual staging, and floor plans. LCP360 offers multifamily, senior living, and many other real estate industries a creative and innovative way to showcase space. By combining the best technologies from web marketing and panoramic photography, LCP360 has developed a best-in-class virtual tour web application that lets renters virtually tour a property from any location.