Inside Renters' Minds: Demands and Desires for Apartment Living
by LCP360, on Feb 8, 2021 8:45:00 AM
Do you wish you could read renters' minds? While multifamily professionals may not be able to determine everything renters are thinking, we can get a pretty good idea.
In today's climate, renter trends change rapidly. The introduction of new multifamily solutions, an ongoing pandemic, and a shift in generational habits have paved the way for new demands and desires from renters.
Inside Renters' Minds: Demands and Desires for Apartment Living
What are renters really thinking? Do they really care about home technology? Are pet amenities as popular as they were three years ago? Do they prefer self-guided tours to virtual apartment tours? Are communal amenities a priority, or has that changed since the onset of COVID-19?
Dive into the renter journey and find out what renters are truly looking for in apartment living today.
Where do renters stand during the apartment search?
Renters turn to Google and other search engines (Apartments.com, Rent.com, Zumper and more) to begin their search, but what are they hoping to achieve during this initial step?
The discovery stage of the renter journey is one of the most important. Renters have a "make-or-break" mentality when they are exploring new places to move. If they see something they don't like, or it's missing an important element from their must-have list, they won't pursue it.
To match the needs of renters, apartment owners need to have a "show everything we've got" mentality to ensure they get that first outreach.
During the first months of the coronavirus pandemic, virtual tours became one of the only methods of touring an apartment community. To this date, virtual tours remain a beneficial tool for renters during their research. For those still uncertain about face to face communication, they also provide a level of security and convenience.
Because the interest in virtual tours has skyrocketed in the last year, the popularity also shows in the results. According to a study from realtor.com, real estate listings with virtual tours get 87% more views.
While renters enjoy interacting with a virtual tour, apartment photography remains king. High-quality photos capturing every angle and feature of your community is a must for any renter.
The more visual and interactive content you have, the longer you'll keep renters engaged. The generation of renters today want to see what they're getting themselves into, so the more you show, the more you lease.
Are communal amenities still "all the rage"?
COVID-19 quickly changed the way of apartment living. Prior to the 2020 pandemic, renters craved communities with top-notch amenities and common areas. Social gathering hot spots (rooftops, pools, BBQ areas, gaming zones, lounges, you name it) were not only perks, but something that sold renters on a place to live.
Flash forward to 2020-2021, and we're left wondering: are communal amenities still just as popular and sought after?
The simple answer: absolutely.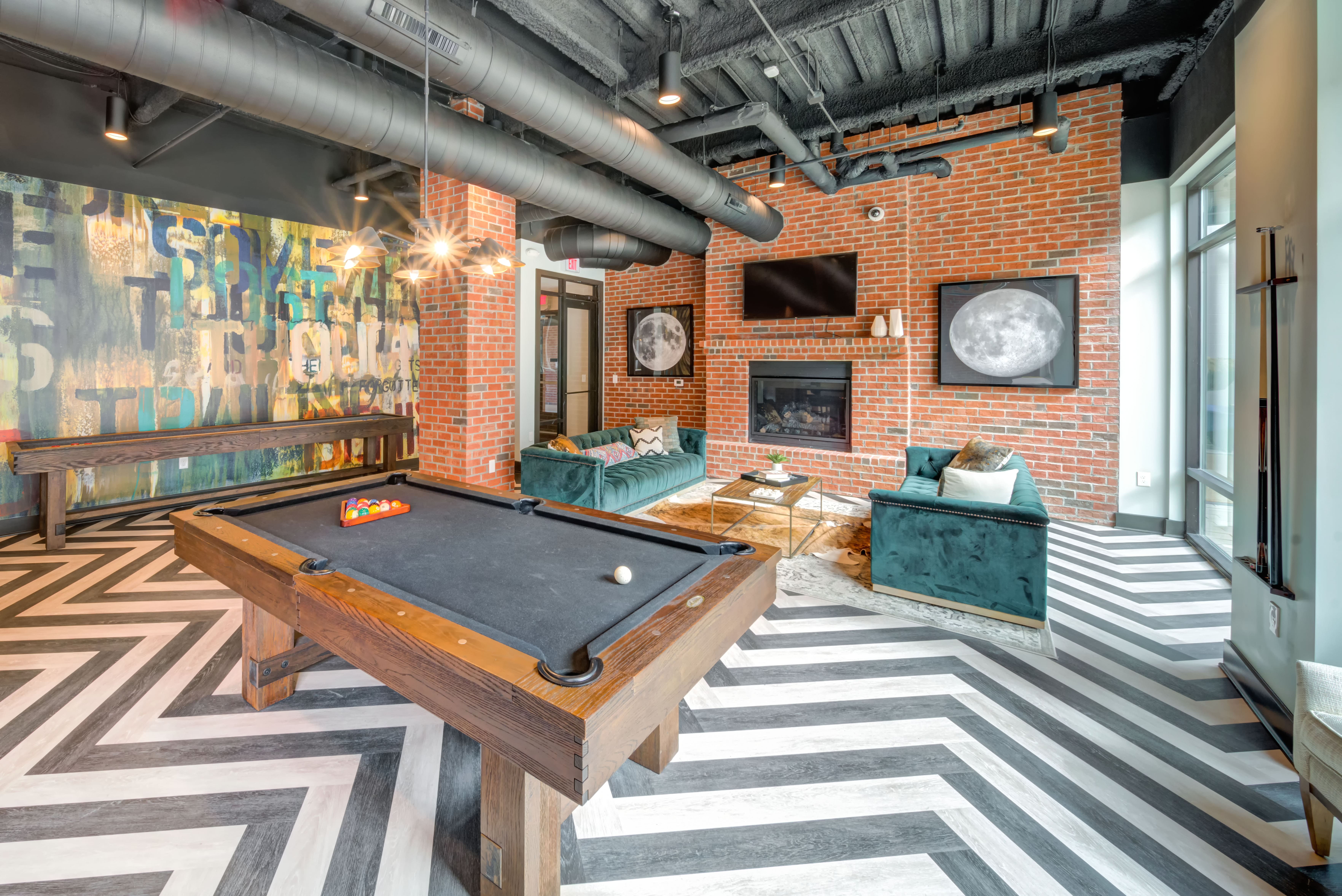 There are a couple reasons why: with people staying home more than ever, these amenities can give residents some breathing room from the four walls of their apartment.
Even during the first half of 2020, renters who were looking for apartment homes were seeking out communities with these features—mostly looking for outdoor amenities.
However, it's important to note that many communal amenities aren't so much selling points anymore, as they are perks. But still, if you've got 'em, flaunt 'em!
Make sure renters still know you have these amenities, even if they may be closed or transformed temporarily. If you've converted communal spaces into co-working spaces for the time being, be sure to promote this across all your content. After all, 42% of the labor force transitioned to working from home in 2020. These are needs that you can easily fulfill for renters.
The popularity of social gathering spots is also sure to reign supreme again. Health officials predict that in 2022, much of the pandemic will subside, though nothing is certain. As an apartment owner or manager, you should think ahead and start putting an emphasis on your amenities.
Renters may not currently prioritize communal amenities the same as they once did, but once much of the pandemic is behind us, these perks will become key selling points again. Show renters that you have amazing amenities during that crucial discovery phase, even as we make our way through this long, final stretch of the pandemic.
What new amenities are renters looking for?
Since the pandemic started, the type of amenities renters are looking for has shifted. While traditional amenities (clubrooms, gaming spots, rooftops) still hold a special place on the must-have list, in the next couple of years, renters will be prioritizing other necessities.
Smart (Contactless) Access
Key entry is a thing of the past. While it's not the first thing on renters' minds, keyless smart access to their building is a huge perk. They no longer have to carry a key with them, and they can let guests in with an app or other method without needing to leave their apartment.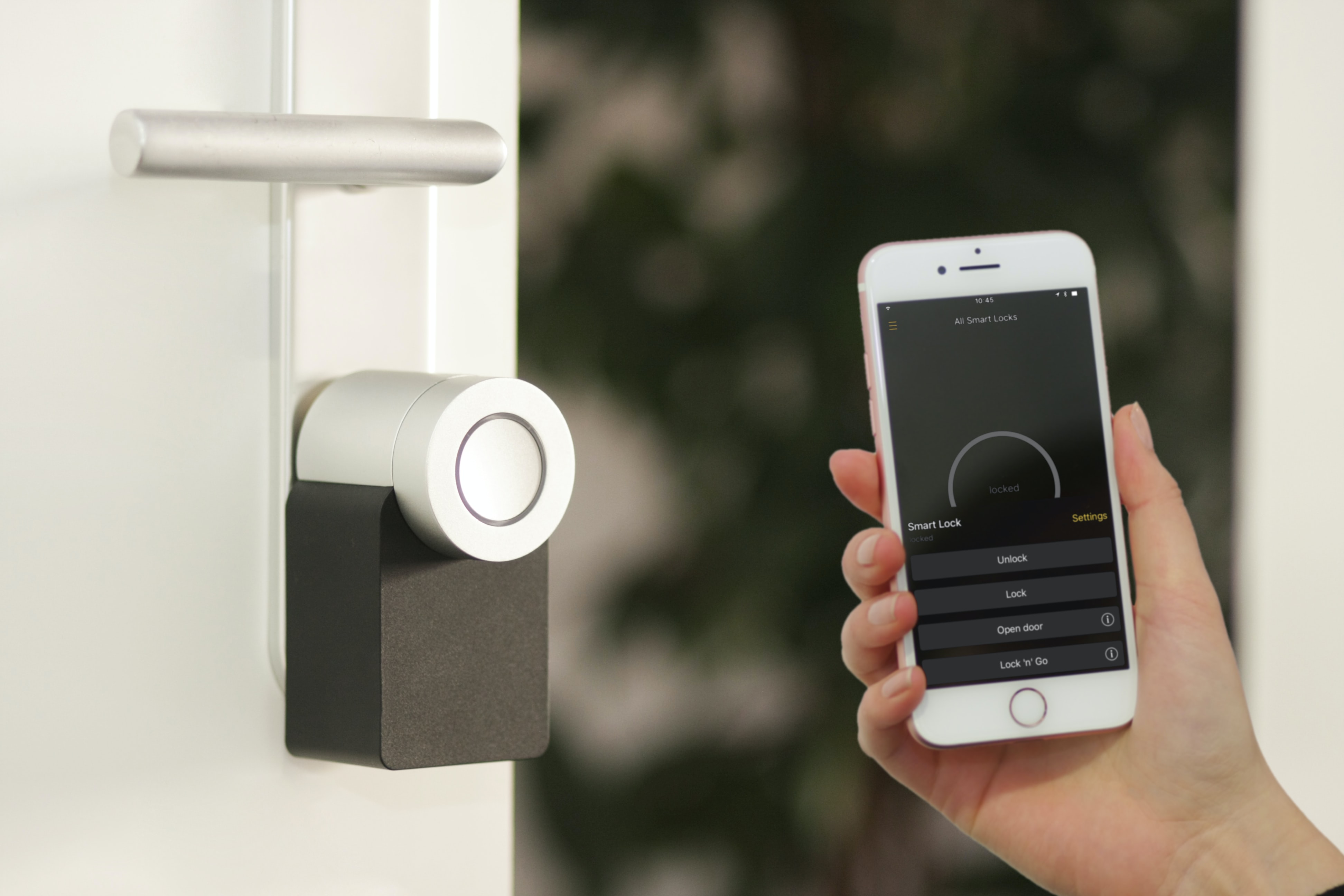 Free or Discounted Streaming Services
Staying in is the new going out, right? During a year of quarantine, people found themselves hunkered down and binge watching shows like Tiger King and the Mandalorian.
Offering a set of streaming services for free or as a discount is a huge selling point for renters. These are added costs for renters, so bundling these packages into their rent is a nice, unexpected luxury.
Contactless Delivery Zones
This is an easy, affordable "fix" to any apartment lobby. According to Bid-On-Equipment, Americans were ordering takeout an average of two times a week. What's more, Americans spent on average $67 a week on takeout.
Receiving your takeout is easy when you own a home or live in a rental house, but apartment dwellers might have a different experience. Couriers don't always know where to leave deliveries. A designated delivery zone with clear signage can make that easier. Give your residents (and their delivery couriers) easy access to a contactless takeout zone so the handoff is easy.
Pay mind to fluctuating renter trends
We are going through one of the largest fluctuations in renter trends in decades. New tastes and desires will materialize from the effects of COVID-19 for the next couple years. Many of these changes are sure to stick around for good.
Be sure to look ahead and plan accordingly when marketing your property.
Consider updating your digital content to boost your online presence in 2021. Talk with our team today.